Introducing PrintJourney: Revolutionize Your Print on Demand Business with AI
Discover PrintJourney, the AI-powered platform transforming print on demand e-commerce for entrepreneurs seeking side hustles & passive income! 🌟💡
Hey there, aspiring entrepreneurs and side hustlers! We've got some exciting news for you – we're proud to present PrintJourney, the game changing AI powered platform designed especially for small business owners in the print on demand e-commerce industry.
Running your online business and achieving financial freedom has never been easier, thanks to PrintJourney. Our main goal is to help you build a successful print on demand business with minimal hassle, and we're truly excited to unveil this platform that's going to revolutionize the way you operate.
As we know, many of you are constantly searching for flexible ways to earn passive income, and print on demand has become a popular choice for those looking to have a scalable and low-capital online business. With that in mind, let's dive in and explore what PrintJourney has to offer and how it can take your print on demand venture to the next level!
Core Features of PrintJourney
The secret to a successful print on demand business is having an efficient system to create and manage your products, and that's where PrintJourney comes in. Let's take a closer look at the platform's core features and how they can streamline your workflow.
Seamless Integrations
PrintJourney allows you to connect your business to various platforms easily. Currently, we offer integrations with Printify, Shopify, and Discord - and we're working hard on integrating Etsy soon! These integrations will enable you to manage your business smoothly on different platforms, all from one central app.
Presets and Preset Groups
Simplify your design process with the help of presets. A preset is a saved set of parameters or a template that you can apply to a print on demand product and upload it to your store. Once you've created and fine-tuned several presets, you can organize them into preset groups for enhanced efficiency.
Generative AI for Design Ideas
Unleash your creativity without limitations! PrintJourney's generative AI helps you create unique design ideas for various products, such as home decor items, t-shirts, phone cases, and more. No need to worry about running out of inspiration - our AI will help you keep your product line fresh and exciting.
Automated Design and SEO Optimization
With PrintJourney, product creation becomes a breeze. Once you generate a design, the platform will upscale it using AI, resize it to suit your product's proportions, and even generate SEO-optimized titles, product descriptions, and keywords. This all-in-one solution simplifies the process of publishing your products on platforms like Printify and updating metadata on Shopify, freeing up valuable time for you to focus on growing your business.
In essence, PrintJourney empowers you to create more products, design faster, save on hiring a professional designer, and improve your search engine rankings - all with just a few clicks!
Advantages of PrintJourney for Print on Demand Businesses
The print on demand industry can be quite competitive, and having a reliable and efficient platform like PrintJourney to support your business can make all the difference. Here are some of the advantages of using PrintJourney for your print on demand ventures:
1. Creating More Products Efficiently
The more variety and options you offer in your store, the better your chances of attracting and retaining customers. PrintJourney allows you to seamlessly create countless products, helping you keep your store vibrant and appealing to a wider audience.
2. Saving Time with Streamlined Product Creation
Time is a valuable resource, especially for entrepreneurs juggling multiple responsibilities. With PrintJourney's AI-generated designs and presets, you can significantly cut down the time it takes to create and upload new products, giving you more time to focus on marketing, customer service, or even exploring new product niches.
3. Reducing Design Costs with AI-Generated Designs
Hiring a professional designer can be quite costly, especially for small business owners or those just starting their print on demand journey. PrintJourney's generative AI feature is a cost-effective solution to create unique and eye-catching designs without breaking the bank.
4. Improving Search Engine Rankings through Better SEO
A well-optimized product listing is crucial for your online store's visibility and success. PrintJourney's automated SEO optimization feature ensures your titles, product descriptions, and keywords will help improve your search engine rankings, making it easier for potential customers to find your products.
In summary, PrintJourney turns the challenges of managing a successful print on demand business into exciting opportunities for growth and success. From efficient product creation to effective SEO optimization, the platform is designed to propel your e-commerce venture to new heights.
How to Join the PrintJourney Waitlist
If you're excited about revolutionizing your print on demand business with PrintJourney, we encourage you to join our exclusive waitlist for the app. Being part of the waitlist will grant you access to early bird promotions, priority updates, and the chance to experience the platform's benefits before anyone else.
Here's how to join the PrintJourney waitlist:
Visit the PrintJourney website and locate the "Join Waitlist" button.
Provide email address
Stay in the loop – keep an eye on your inbox for updates and announcements about PrintJourney's launch, exciting promotions, relevant news, and more.
Joining the PrintJourney waitlist is the first step towards transforming your print on demand business. With our innovative platform, you'll be able to save time, reduce costs, and increase the profitability of your online store – all while staying ahead in the competitive world of e-commerce.
The Future of Print on Demand with AI Technology
While PrintJourney is already packed with features that streamline and enhance your print on demand business, we don't believe in resting on our laurels. Our vision is to continually improve and expand our platform, shaping the future of the print on demand industry in exciting new ways.
Here are some of the ways PrintJourney is looking forward to advancing the world of print on demand:
Ongoing Improvements and Feature Updates
Understanding that the e-commerce landscape is ever-changing, our team is dedicated to regularly updating and improving PrintJourney to keep it at the forefront of industry advancements. We value user feedback and are committed to refining our app's features to better meet the needs of print on demand entrepreneurs like you.
The integration of AI technology in the print on demand industry has the potential to open up new creative and operational avenues for entrepreneurs. As we continue to innovate and grow, PrintJourney aims to be your go-to platform for harnessing the immense power of AI in transforming and expanding your e-commerce enterprise. Join us on this exciting adventure and let's shape the future of print on demand together!
The world of e-commerce and print on demand is consistently evolving, and being able to adapt and grow with these changes is key to running a successful online business. And that's where PrintJourney steps in – our revolutionary, AI-powered platform streamlines and automates the process, saving you time and money while helping your online store outshine the competition.
From creating more products efficiently and cutting down on design costs to improving search engine rankings through better SEO, PrintJourney offers a comprehensive solution that caters to the unique challenges faced by print on demand entrepreneurs. Joining our exclusive waitlist is your first step towards upgrading your print on demand venture and achieving that sought-after financial freedom.
Don't miss out on this unique opportunity to be part of the PrintJourney family and revolutionize the way you run your print on demand store. Visit PrintJourney to be part of our exclusive waitlist, get ready for an impressive transformation, and make your mark on the e-commerce landscape!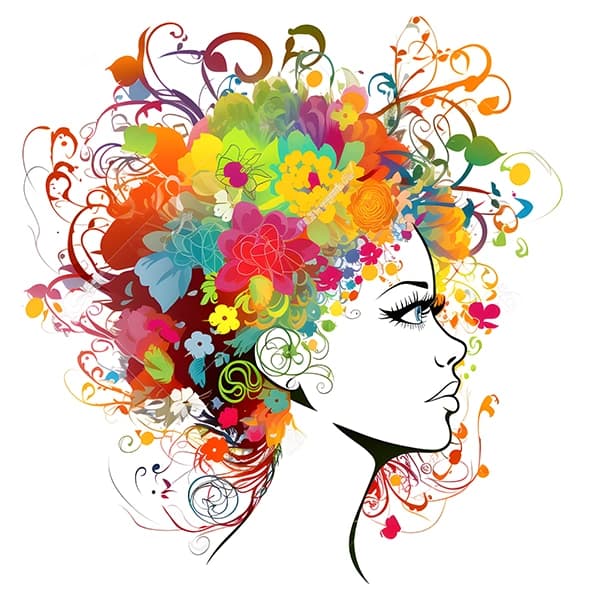 Streamline Your POD Business
Looking to maximize your time and profits?
PrintJourney leverages AI to automate your print-on-demand workflow. Transform your creative concepts into bestselling products with minimal effort.
It's smart, it's simple, and it saves you money — so you can focus on growing your business.
Automate with AI