Getting Started
Getting Started with PrintJourney
Welcome to PrintJourney
We're excited to have you onboard! PrintJourney is a comprehensive platform designed to streamline your print-on-demand workflow, from creating awe-inspiring designs to managing your product catalog and automating sales processes. This guide will help you get started and make the most out of your PrintJourney experience.
Step 1: Create Your Account
Before you can start designing and selling, you'll need to set up your PrintJourney account. It's simple:
Go to the PrintJourney login page.
Enter your email or sign in with Google.
Verify your email address with the link sent to your inbox.
Log in to access your new PrintJourney dashboard.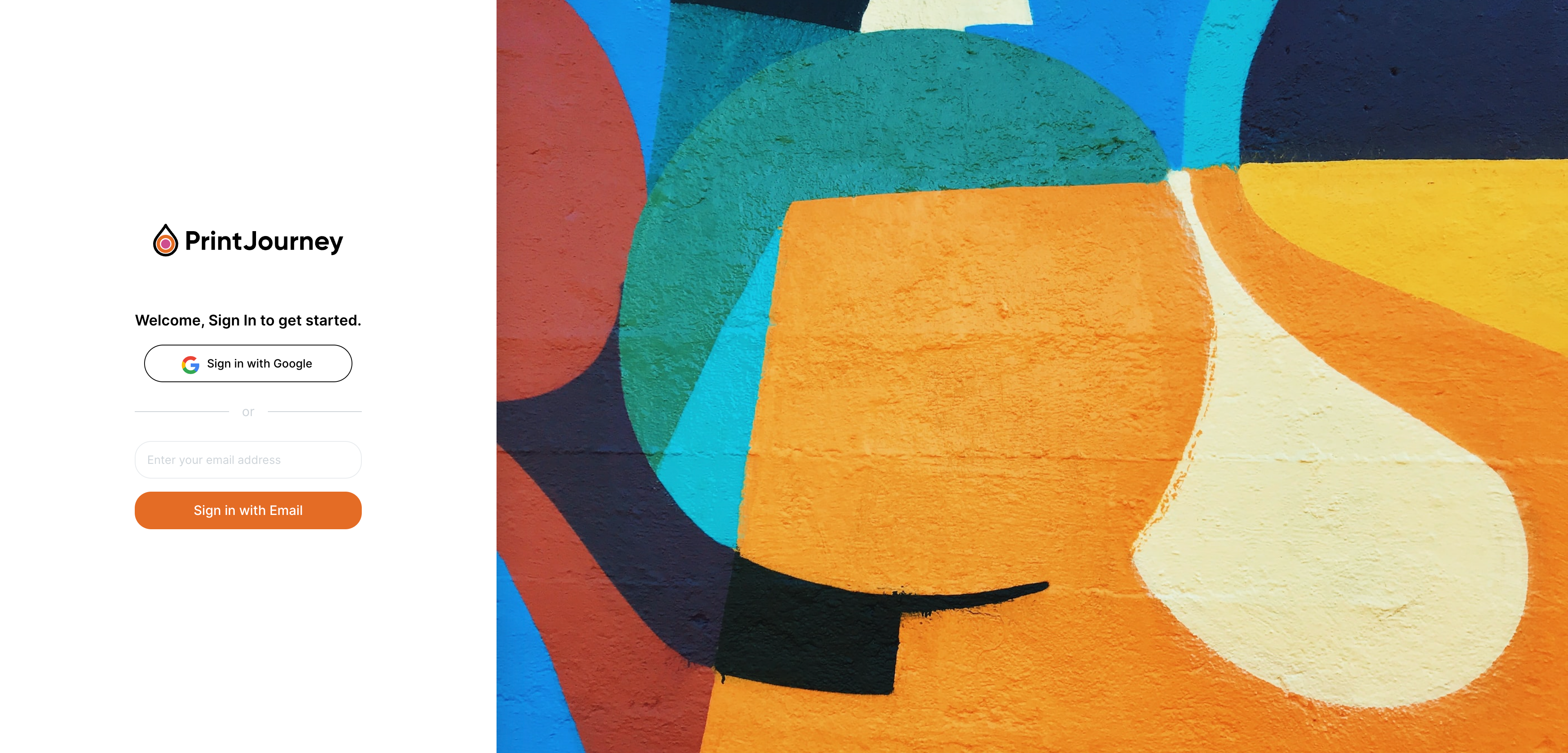 Step 2: Explore the Dashboard
The PrintJourney dashboard is your mission control. From here, you can:
Track the number of published products and generated designs.
Monitor your 'Journey' and progress within PrintJourney.
Earn free credits by completing onboarding tasks and engaging with features.
Take a moment to familiarize yourself with the dashboard layout, and don't forget to check out your 'Latest Products' and 'Latest Designs' sections!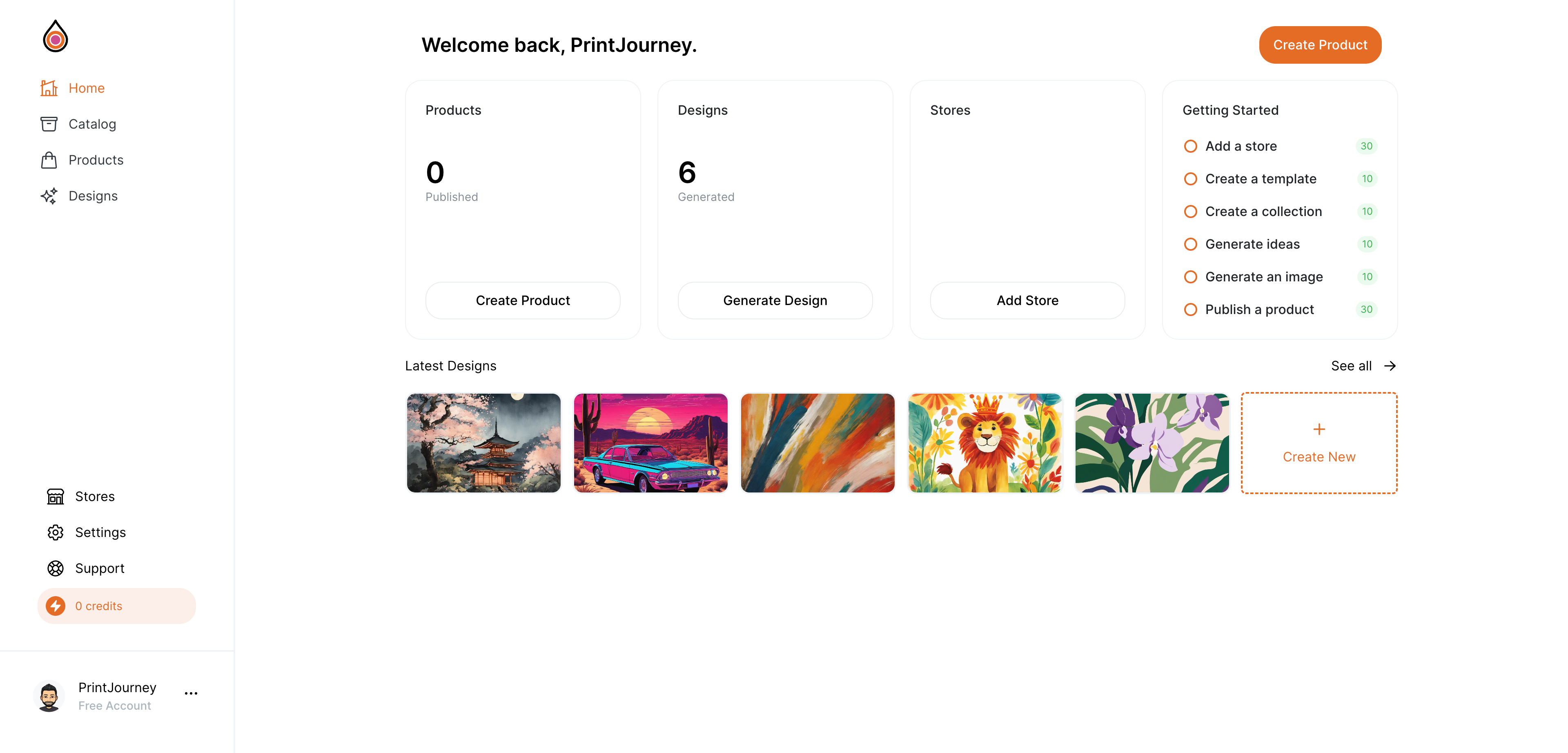 Step 3: Connect Your Stores
To start selling your products, you'll need to connect your online stores:
Navigate to the 'Stores' section in your dashboard.
Click 'Connect a Store' and select the platform you use (e.g., Printify, Printful).
Follow the prompts to authorize and link your storefront with PrintJourney.
Once connected, any products you publish through PrintJourney will automatically sync with your online store!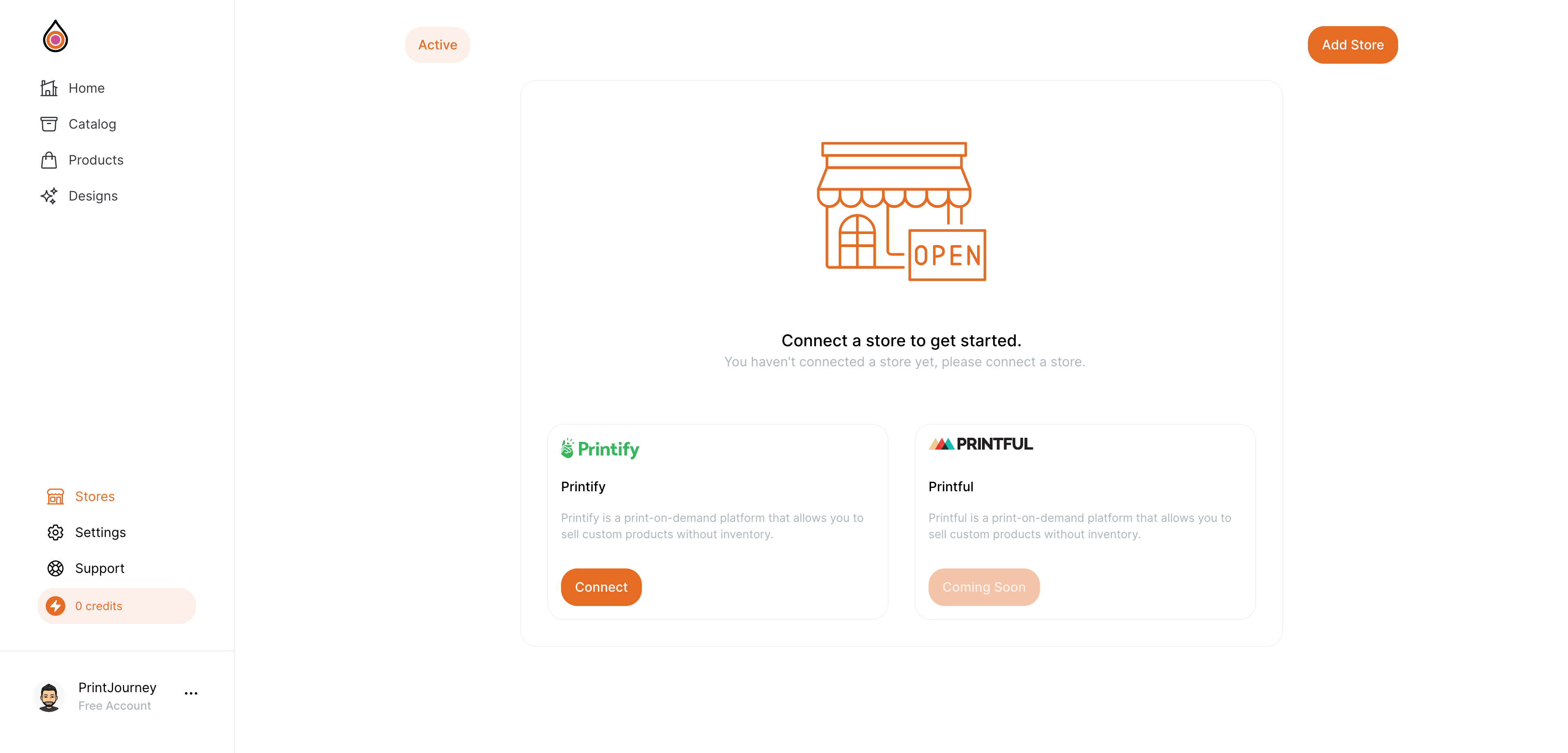 Step 4: Create Your First Design
Unleash your creativity by generating your first custom design:
Click on 'Create Design' from the main navigation bar or dashboard.
Use the 'Create Design' modal to input your design brief, select a style, and choose your aspect ratio.
Hit 'Generate' and watch as PrintJourney's AI brings your ideas to life.
Remember, you can use the 'Brainstorm Modal' for inspiration or to refine your design prompts.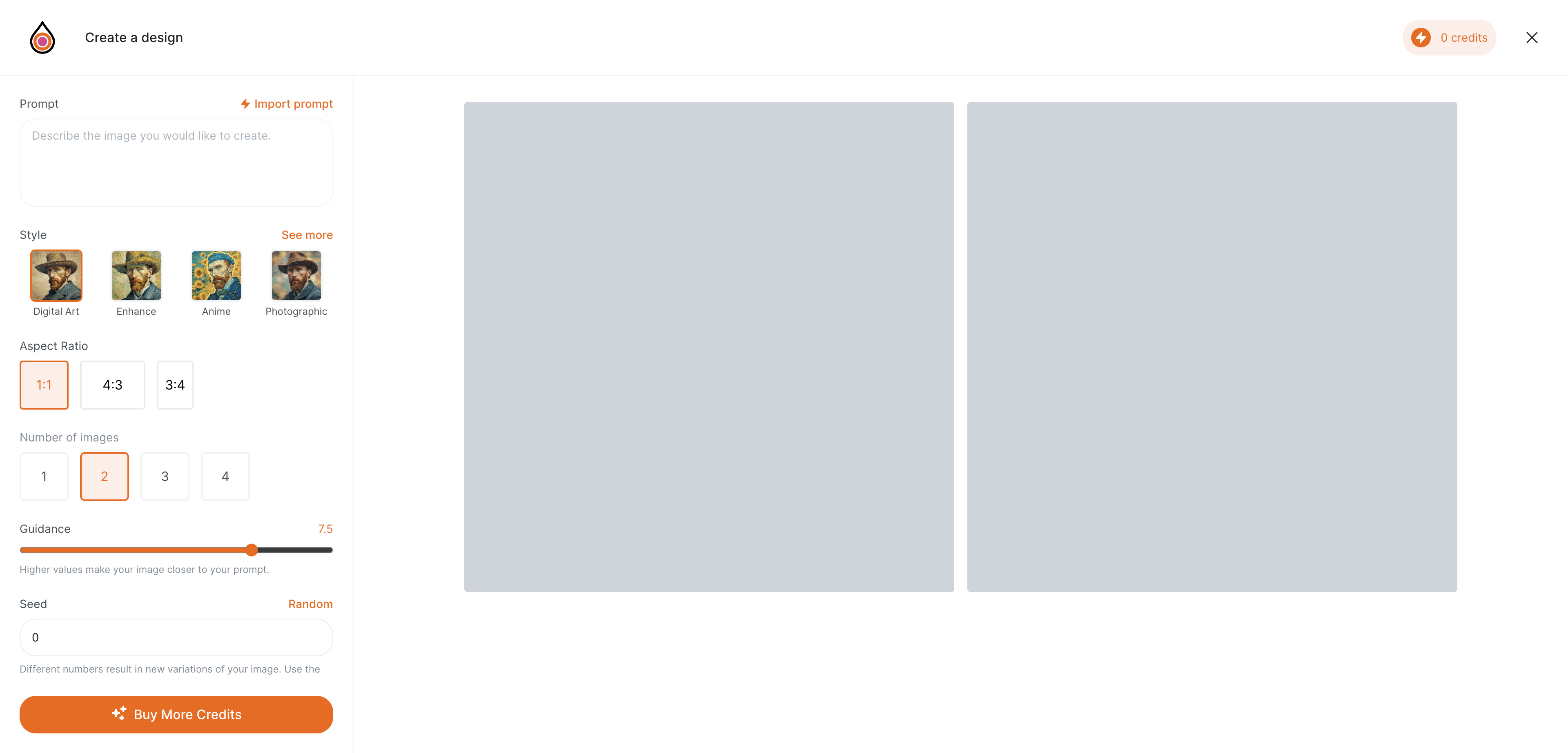 Step 5: Publish Your First Product
Now that you've created a design, let's turn it into a product:
In the 'Products' section, click on 'Create Product'.
Use the 'Create Product' modal to pick your design, add product templates, and specify additional information.
Click 'Publish' to launch it on your connected stores.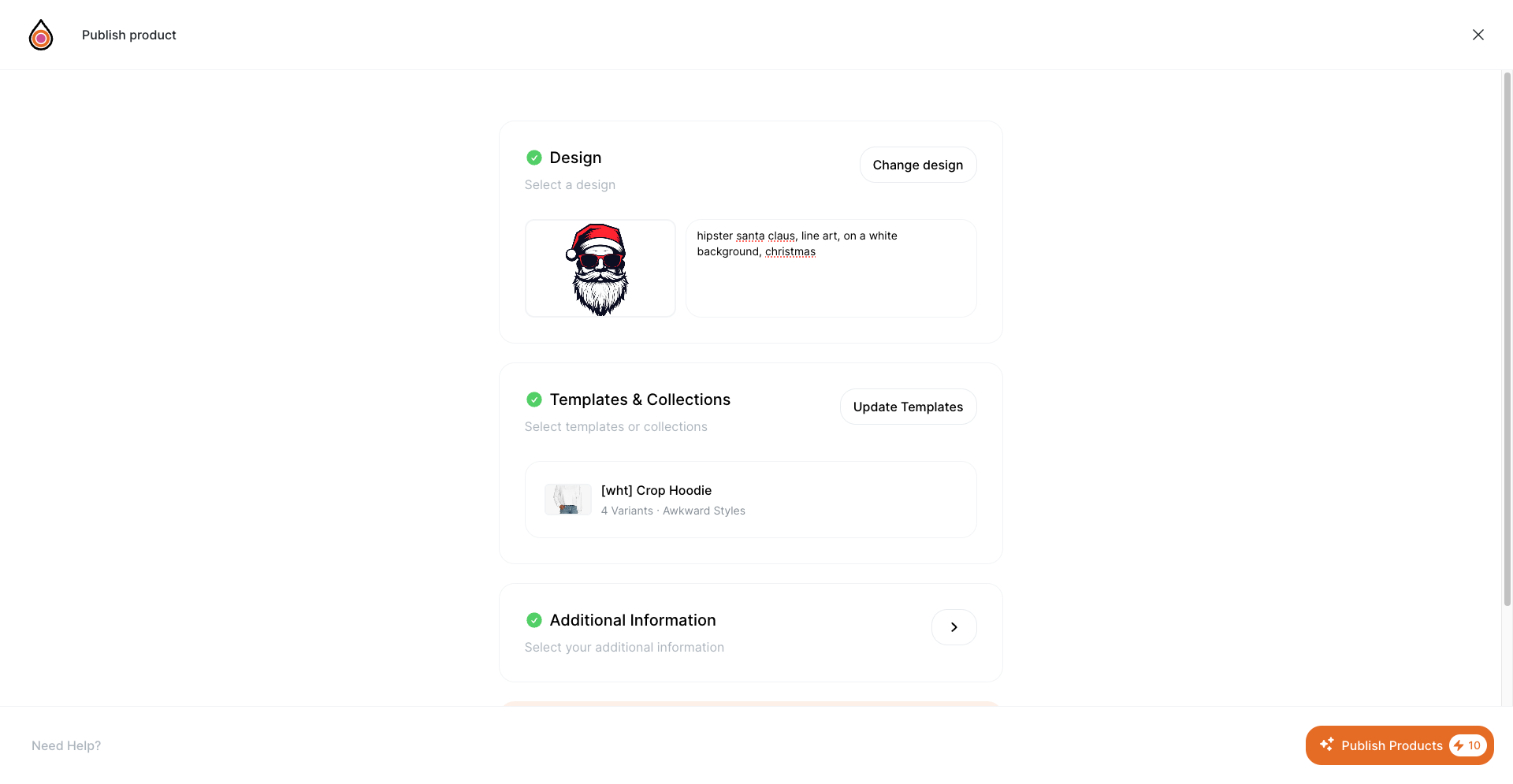 Congratulations! You have successfully started your PrintJourney by creating and publishing your first product.
Next Steps
As you get comfortable with the basics of PrintJourney, explore the rich feature set available:
Use the 'Catalog' to manage your templates and collections.
Upload your own designs in the 'Designs' section.
Dive deeper into 'Products' to manage your published, processing, and unpublished items.
Thank you for choosing PrintJourney. We can't wait to see what you create – and sell – next!