Stepping into the Products section of PrintJourney opens a gateway to showcasing your designs on a variety of items, ready for the world to purchase. This foundational aspect of your print-on-demand business allows you to publish new products, manage your publishing queue, and keep your product metadata fresh and current. Here's an introduction to the key components you'll be working with in the Products section.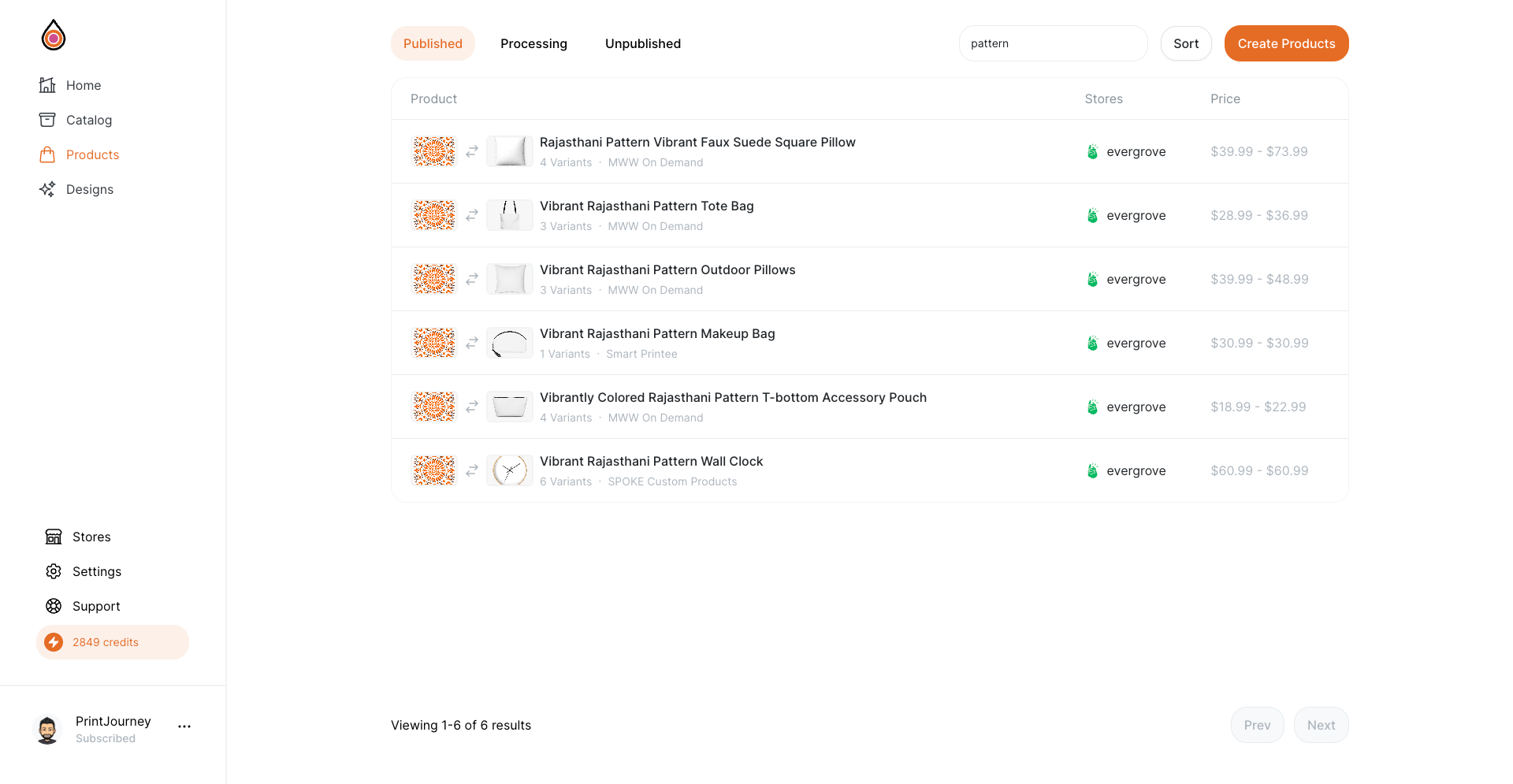 Publishing Your Creations
Turning your designs into purchasable products is at the core of PrintJourney's offering:
Simplified Publishing: Our intuitive interface guides you through selecting your design, choosing the right templates, and setting important product details before publishing.
Broad Product Range: Place your designs on a wide array of products, from apparel to home goods, allowing for a diverse and appealing online storefront.
Understanding the Publishing Queue
Keep track of what's going live with our transparent publishing queue:
Clear Visualization: See exactly where each product stands in the process, whether it's scheduled, publishing, or has encountered any issues.
Updating Product Metadata
Ensure your products are well-described and discoverable:
Metadata Accessibility: Update product descriptions, tags, and titles to reflect your designs' narratives and optimize for search engines.
Real-Time Edits: Changes to metadata can be made at any time and go into effect immediately, so your marketing never misses a beat.
Consistency Across Stores: Sync metadata updates to all connected e-commerce platforms, maintaining a consistent brand presence wherever your customers find you.
Take the First Step
Whether you're new to print-on-demand or looking to streamline your existing operation, the Products section is designed to make the journey from design to sale as smooth and efficient as possible. Leverage the robust tools within PrintJourney to transform your creative visions into reality—and into the shopping carts of customers around the globe.